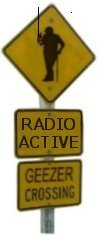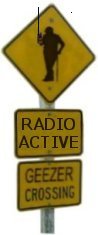 @r2i.net
AA9NV
KI4HZP



Off Site Links

Florida
Band Plan

EchoLink Map


QRZ
G4HFG

N4LGH
147.120
Repeater
The
"ZOO"

WN2JR/R
NYC
QRZ
Call Lookup

Find U
APRS Lookup
March 18th, 2007
It was a snowy winter day in Manchester UK, with near freezing daytime temperatures, when our International Liaison, Graham, G4HFG, went to meet up with Henry Westlake at the Blackpool Amateur Radio Rally. He was on yet another quest for the elusive RG214 cable that is needed for the Duplexers that were undergoing a "Re-Harnessing and tune for the" 147.210, N4GUS, repeater located in "Sunny Florida".
A gusting wind was pushing the Irish Sea onto his seaside route, parts of it were even closed for a while as it was underwater. Braving the gusts of wind, enduring spilt coffee and fighting to keep his car on the road he still would not let this stop him from going for the "Goods".
Upon admission to this annual event Graham walked up to Henry and give his name, Henry had the cable put aside for him and the transaction took place. His goal was achieved! The next part is the delivery to the Site in Florida. Now to see if Ian will courier the cable in April. If not, he will transport the cable himself in a few months.
During this excursion they would venture past Blackpool to Fleetwood for a bit of outlet shopping, with Carol & Edith, as well before returning to Oldham. This arduous drive through the "Icy Hell", that it was on this day, all for the sake of ARRG.US is greatly appreciated. "Above and Beyond" his duties, all while protecting the maidens that accompanied him.
Respectfully submitted.
Steve K4SLB
Listen to the K4SLB/R
Repeater Live!
If it errors out it streaming is off-line
Listen to the Ki4HZP/R
Repeater Live!
If it errors out it streaming is off-line

Check out the new searchable Florida Repeaters Listing at MFARRA
or use the POPUP controls below
Dedicated to "Playing Radio"
and all things that are "FM"
6M - 2M - 1 1/4M - 70CM - 33CM
Clubs
Organizations



OARC
Orlando
Amateur
Radio
Club
Florida
Repeater
Council

Latest
Florida
Repeaters


AMSAT

ARRL
Other Links
Weather
Stuff

Channel 2
Super Doppler
WESH
Local 6
VIPIR RADAR
WKMG