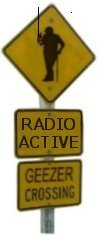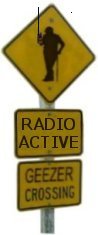 @r2i.net
AA9NV
KI4HZP



Off Site Links

Florida
Band Plan

EchoLink Map


QRZ
G4HFG

N4LGH
147.120
Repeater
The
"ZOO"

WN2JR/R
NYC
QRZ
Call Lookup

Find U
APRS Lookup

Orator or Communicator?
Broadcaster or 2 Way operator?
Dissertation or Conversation?

Chances are that if you don't the difference you might not be a good listener as well as an Orator or Broadcaster, you might be giving a dissertation rather then communicating. This is what 2 way radio is all about, the exchange of vocal banter. It in not a Lecture Hall.
We all get a little long winded from time to time but we should stay on track. Maybe even try exchanging one Idea at a time and try to keep the questions limited to one at a time. Answering the question and not going off to other topics before the return. Remember it is a PTT (Push To Talk) button not a RTL (Release To Listen) on the microphone.
Some of these repeaters are home brew and mobile radios with a shorter duty cycle are used in the development of these machines.
Try and let the systems drop before responding. I know we all get stuck in the "Back to Back" key ups when we run a conventional repeater. One that maybe is an actual manufactured model, with a closer to 100% duty cycle, where it is good to respond before it drops. Some of these have longer tails and are intended to to "Keep it up". Now with the linking of many machines using VoIP it takes a few seconds for all to reset timers. In most cases on the Club member machines there can be several links as well as repeaters connected. You will hear them ID sometimes even over the Echolink. Many machines read aloud, using text to speech, any text that is typed in the IM box, announce connects/disconnects and they may even tie up the repeater for several seconds after you think the system has been reset. IT MAY SEEM LIKE ALL MACHINES HAVE RESET because you have heard a courtesy tone, however it could still be talking for several seconds locally.
We all like to have a good "Rag Chew" or "Wind Up" a few friends on these radios, just remember when you are using someone else's repeater or system, you are a guest. It is the "Keeper" or "Owner" that has the financial responsibility for any repairs. They also are responsible for the conduct of it's users. So, Play Nice and have fun.
Clubs
Organizations



OARC
Orlando
Amateur
Radio
Club
Florida
Repeater
Council

Latest
Florida
Repeaters


AMSAT

ARRL
Other Links
Weather
Stuff

Channel 2
Super Doppler
WESH
Local 6
VIPIR RADAR
WKMG